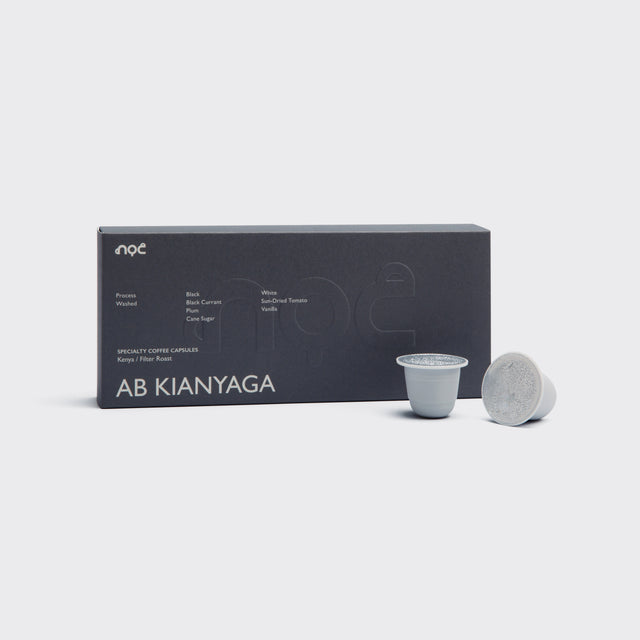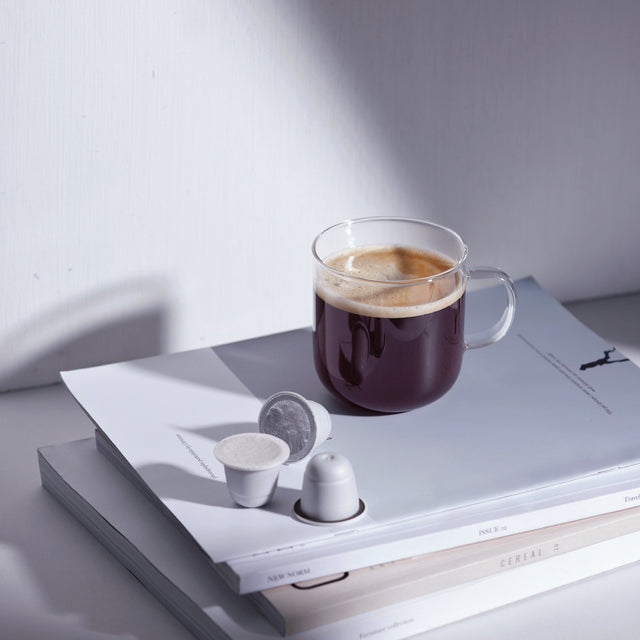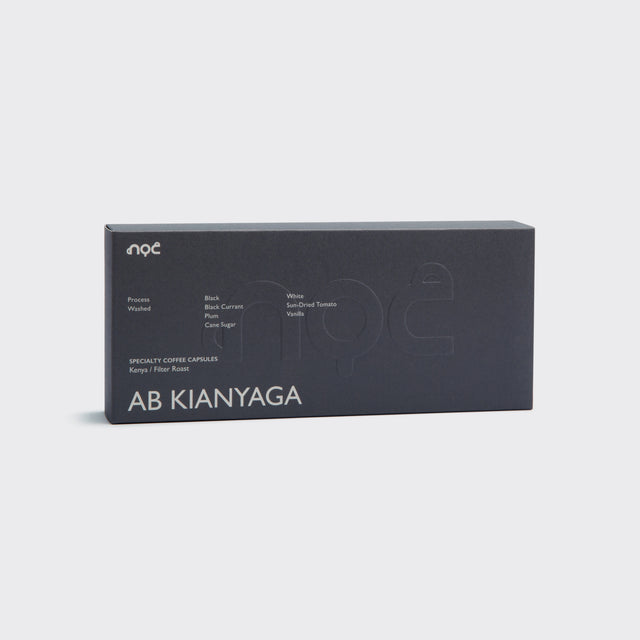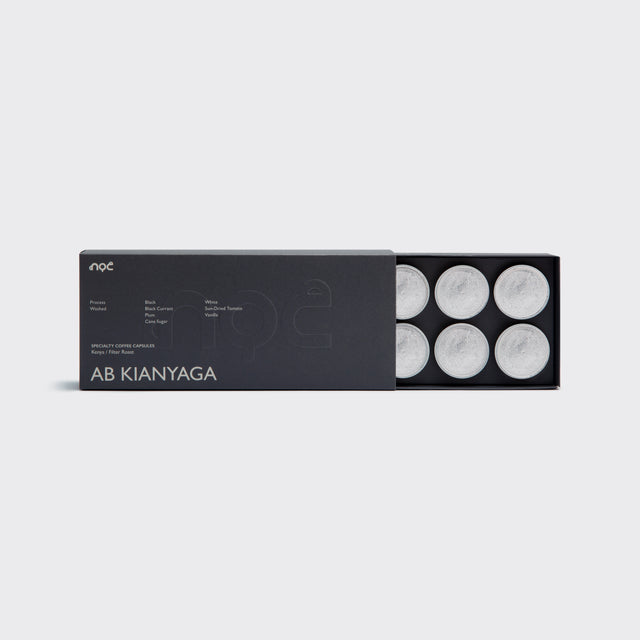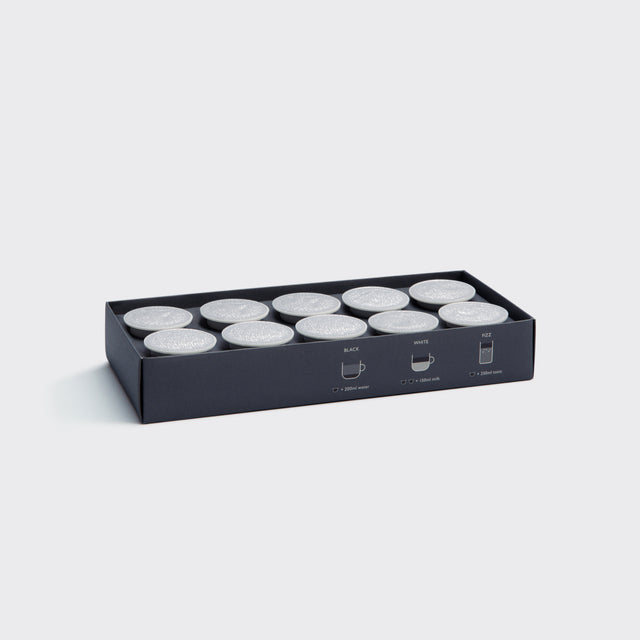 Capsules | AB Kianyaga Kenya
Sip on the delicious doses of single origin washed coffee in just a few minutes! You can enjoy this lot of house special from AB Kianyaga, Kenya, to taste the flavours of blackcurrant, plum, and cane sugar as black coffee, or pair it with milk to savour on notes of sun-dried tomato and vanilla.
Provides a convenient and fast way for coffee lovers to enjoy a cup of high-quality coffee anytime, anywhere.

 Each box comes with 10 capsules.