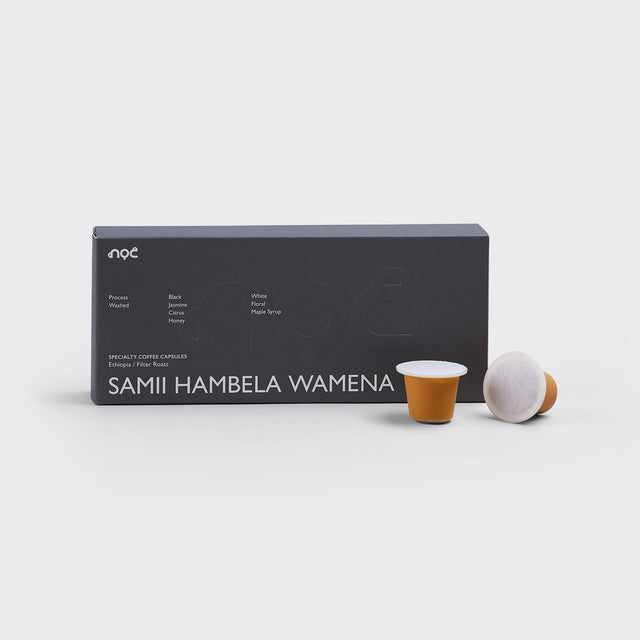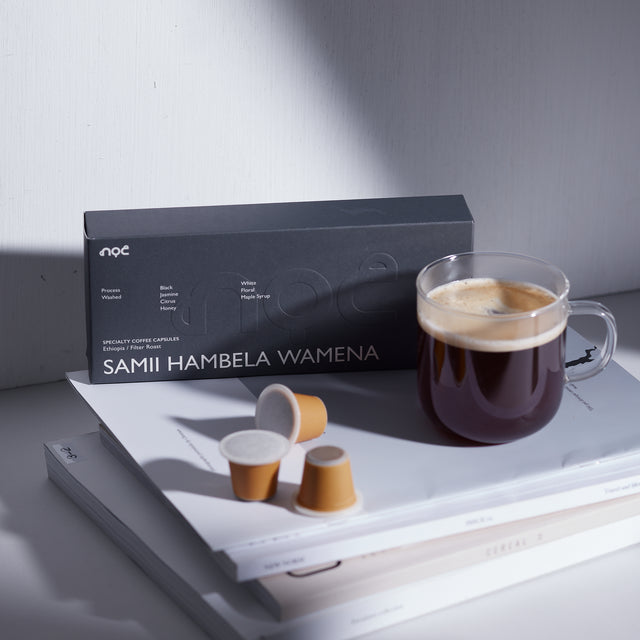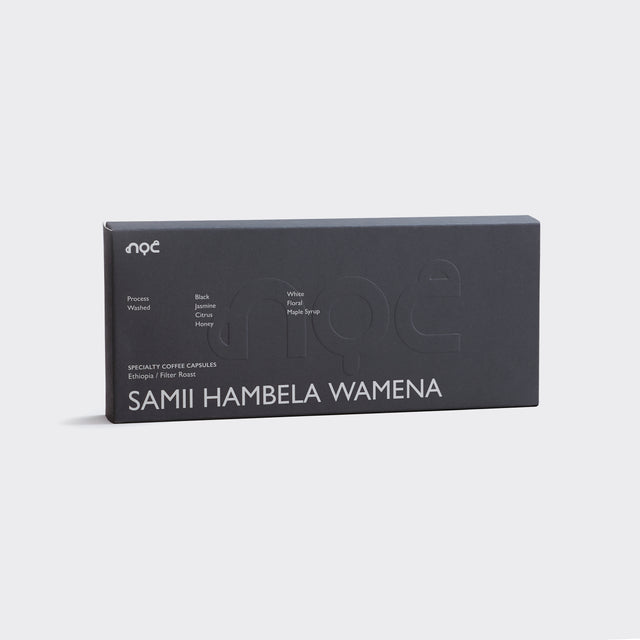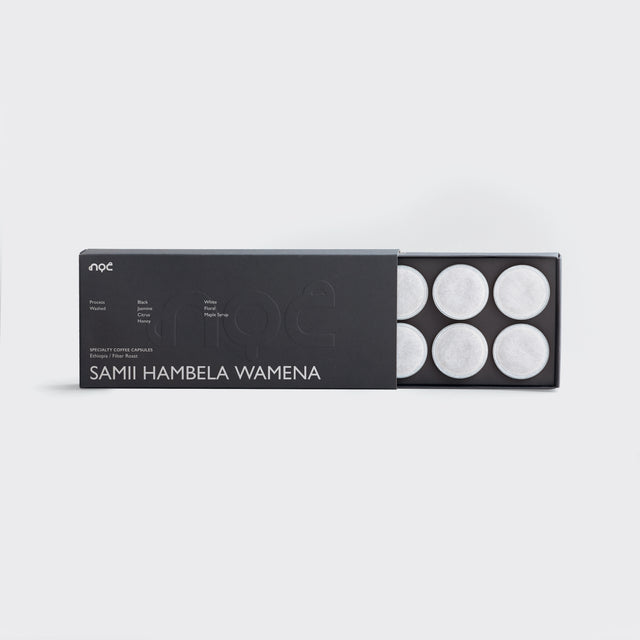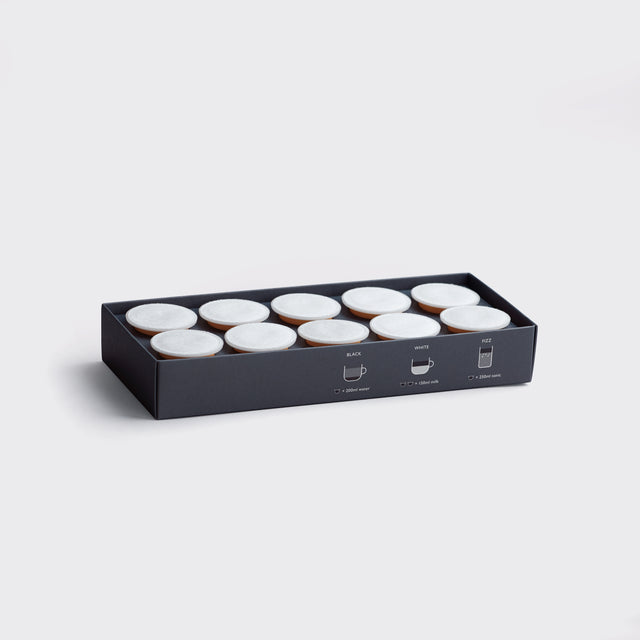 Capsules | Samii Hambela Wamena
Handpicked from Ethiopian Hambela Wamena, this washed coffee is floral and fruity. In the cup, it came along with jasmine, citrus, and honey as black coffee, or pair it with milk to savour on notes of maple syrup and floral. The distinctive taste and body make it an outstanding coffee.

Provides a convenient and fast way for coffee lovers to enjoy a cup of high-quality coffee anytime, anywhere.

Each box comes with 10 capsules.