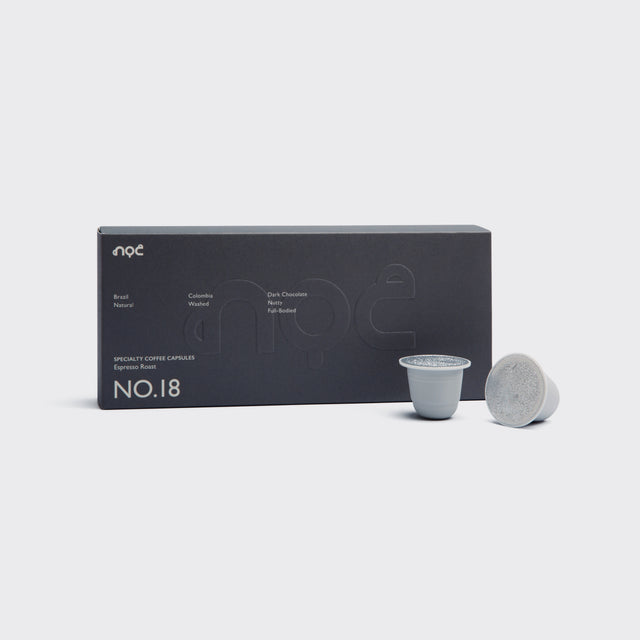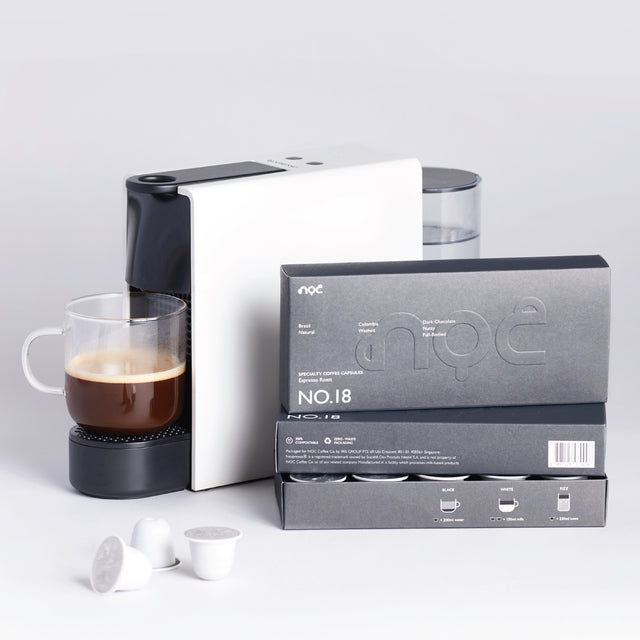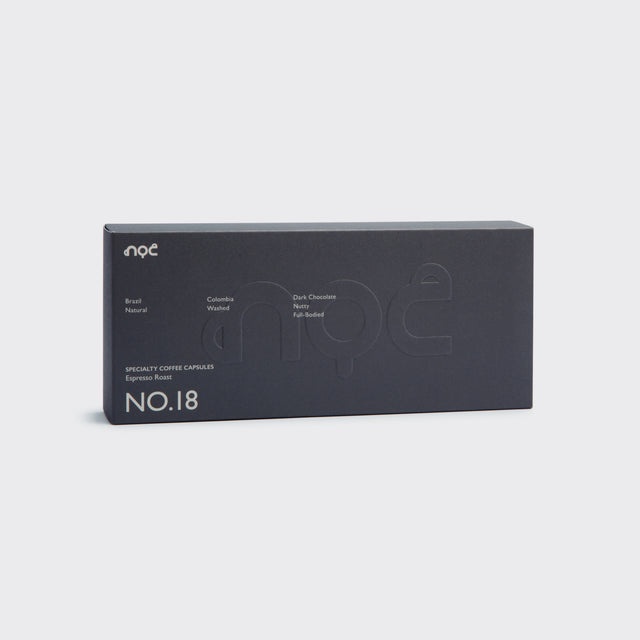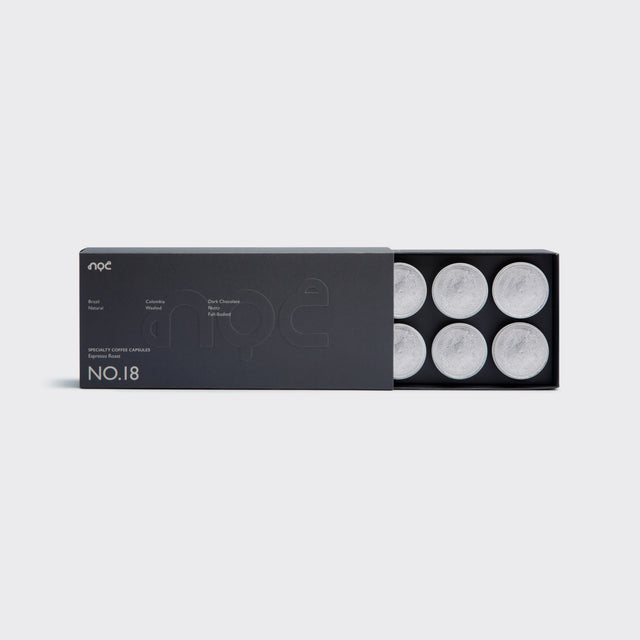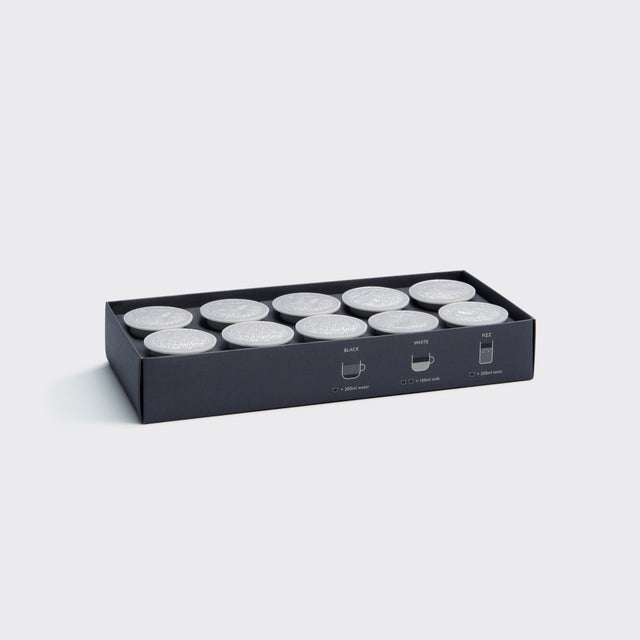 #18, our signature house blend, was named after the shop number of our Gough Street location. We design #18 to be a heavy-bodied premium espresso blend with mild acidity and aromas of nutty and dark chocolate – a blend of natural Brazilian coffee and washed Colombian coffee beans, and roast them darker than usual.
The blend is rich and tastes perfectly whether American brewed or with milk. This whole beans is most suitable for coffee lovers who like low acidity.
Provides a convenient and fast way for coffee lovers to enjoy a cup of high-quality coffee anytime, anywhere.

Each box comes with 10 capsules.