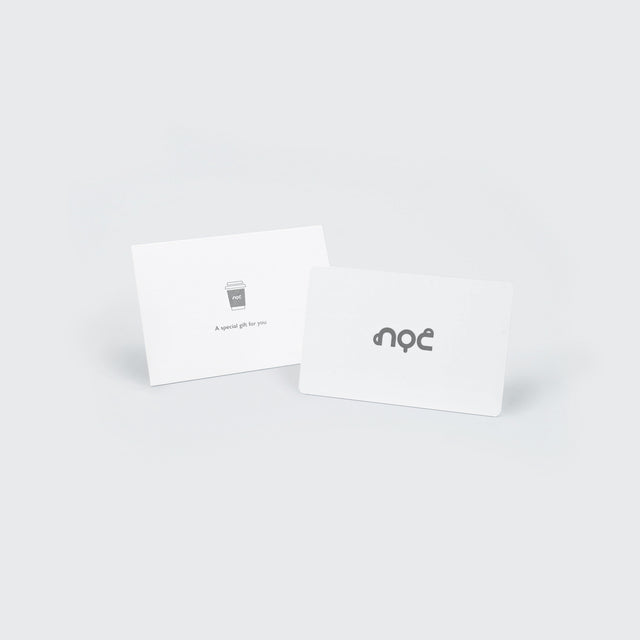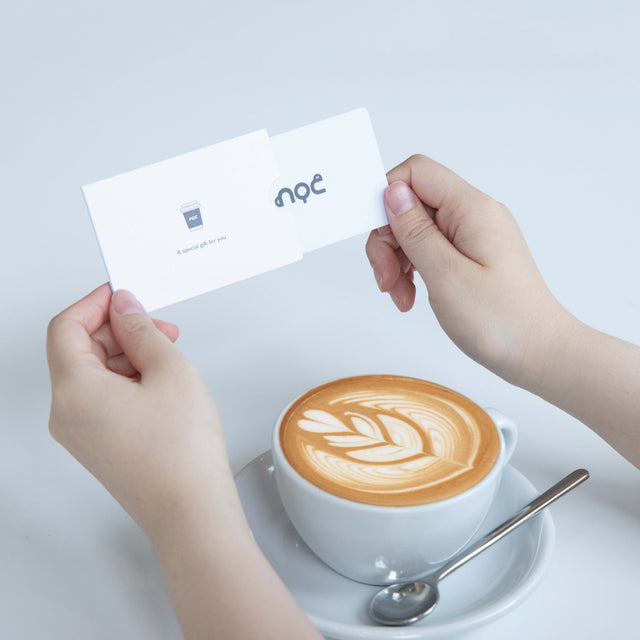 Gift your friends and family with a NOC Gift Card and treat them to our curation of delicious coffee and brunch for any occasion.
The physical NOC Gift Card is preloaded with HKD 100 cash values for purchases at any NOC location in Hong Kong. Please visit us to check your card balance.
TERMS AND CONDITIONS
1. The Gift Card must be presented upon order placement.
2. The Gift Card does not apply to workshops, our e-shop, or any online marketplaces.
3. HKD 100 is the minimum value storable per Gift Card and the value storable must be in multiples of HKD 100.
4. Only one Gift Card can be used per transaction.
5. If the card balance is insufficient to pay the required transaction, the card can be used in combination with cash, credit cards, EPS, or Octopus card to settle the rest of the payment.
6. The Gift Card cannot be replaced, resold, and exchanged for cash.
7. The Gift Card is non-refundable. Values in the Gift Card are non-returnable, non-refundable, non-divisible, and non-transferable.
8. This Gift Card cannot be exchanged for cash, its equivalent, NOC membership points or top-up credits.
9. NOC Hong Kong Limited cannot be held responsible for lost, stolen, or misused cards.
10. NOC Hong Kong Limited reserves the right to correct the balance of the Gift Card for any billing or administration issues. If the customer has any questions regarding transaction history or any such correction, or if the customer disputes any transaction or correction that has been assessed against the credit balance, please email eshop@noccoffeeco.com.
11. NOC Hong Kong Limited reserves the right of final decisions in case of any disputes.